Drools/jBPM5 Event @ Buenos Aires - Friday, June 17
Ok guys and girls, this is the agenda for tomorrow's Event. The Event will start at 9 am and it will be an extreme set of talks until 6pm. The Event will be at the Melia Hotel @ Reconquista 945 Capital Federal 1003. You can find a map here.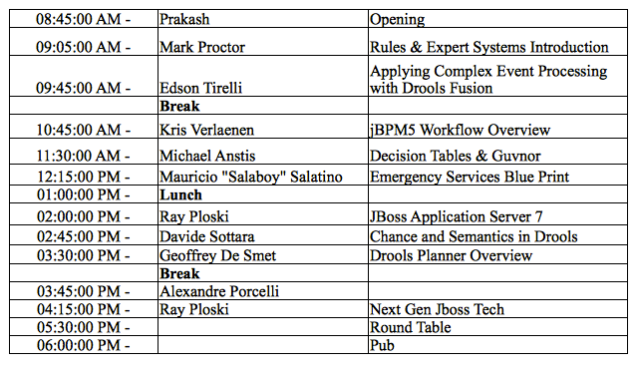 Hope to see you all there!