Tomorrow's Model Driven Development @ JBCNConf
Hi everyone, after almost 3 months of learning non-stop @ Alfresco, I'm happy to announce that I will be presenting with Mario Romano @ JBCNConf 2017.
We will be talking about methodologies for software development such as DDD and Knowledge Engineering & Formalisation. We will be demonstrating how these methodologies can be used to make sure that the software that we build bring as much business value as possible. We will be talking about Spring Cloud and demonstrating with existing Open Source technologies how can put these all these things in practice.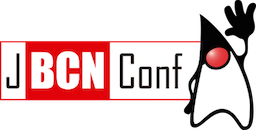 In the following weeks, I will be publishing some blog posts about our talk and the subjects that we will be covering in our session. If you are around Barcelona, I totally recommend you going to this conference, it is getting better and better every year. If you are interested in these topics get in touch!