It's about the people, it's about Open Source
Let's be clear, conferences like KubeCon are as good as those attending. This year in Amsterdam 58% of the people attending (that is 5800 people) were attending for the first time.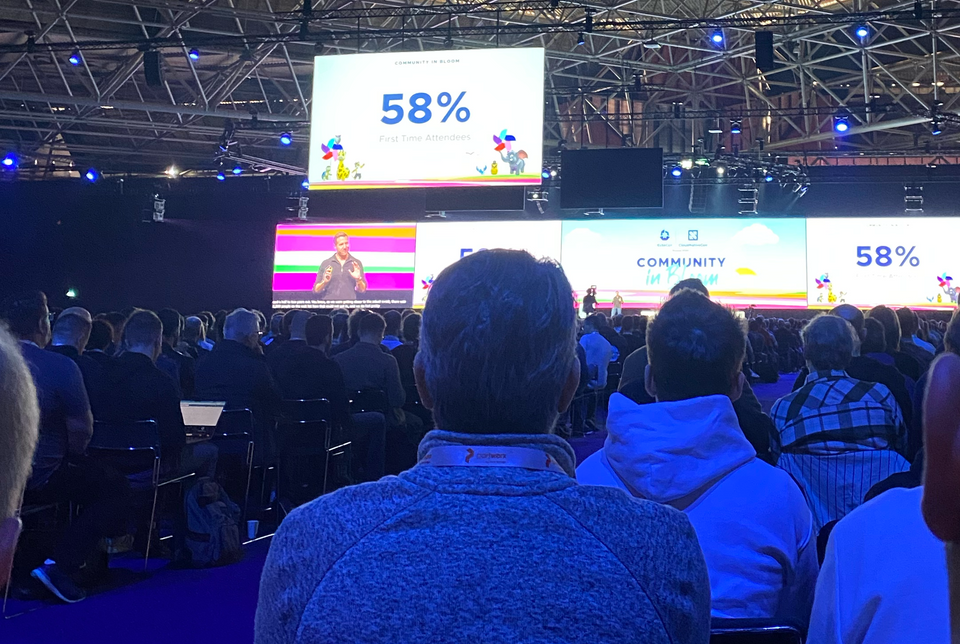 Let's be clear, conferences like KubeCon are as good as those attending. This year in Amsterdam 58% of the people attending (that is 5800 people) were attending for the first time. I met so many friends that I realize now that listing them all is impossible. I will keep it short this time, as I want to focus on who and why you should attend the next KubeCon(s).
I do feel like a KubeCon veteran already. I've attended seven KubeCon's so far, and I think I understand the advantages of attending these events and who should do so.
The Who
If you are a developer working with Cloud-Native technologies, like anything related to Kubernetes, this is the place for you. If you are on the operations side of things and your company is adopting Kubernetes as its target platform to run its workloads, this is the place for you. If you are interested in Open Source to build and run Cloud Native applications, you will get a lot out of KubeCon. You will be surrounded by the people creating the projects you can find in the CNCF landscape and the companies behind these projects.
You can also check the CNCF Scholarship program if you are already involved with one or more Cloud-Native initiatives.
I had the chance to hang out with folks from the Dapr, Knative, Crossplane, vcluster, Istio, ArgoCD, WASM, and other communities, and I've learned so much from them that I can't thank them enough.
I've been a big advocate for promoting developers to attend KubeCon for a long time. I am still a developer at heart, and I promise you that all the lessons I've learned from the Cloud-Native community have helped me grow as a developer. There might be some news soon regarding this topic, so stay tuned!
The bottom line is: if you are reading this, you should attend at least once.
The Why
As with every significant event, you will get a lot of companies involved and trying to promote their product while session tracks are running in parallel. This can be overwhelming at first. Engaging with companies is usually a great idea if you want to know more about their products. Understanding what they offer and how they can help your business is always good, but you must learn to ask the right questions. From my perspective, I always ask the following questions:
Is there an Open Source project behind their products/services?
What's their business model, and how can they help my teams/orgs?
Are they solving a problem that I do identify with? Does their message resonate with a problem that I've already experienced?
Are they giving back to the communities in which they are involved? Are they hiring any core maintainers?
KubeCon is quite expensive for individuals if your company is not sponsoring your trip and the ticket. Still, it is an excellent personal investment if you have a concrete plan or reason to attend. Learning Kubernetes is a good investment for your career. It is not me saying this. A popular report from LearnK8s shows the industry's trends, positions, and salary ranges, demonstrating this with facts.
Being in the same place with Open Source Maintainers, Companies in the space, and other like-minded people opens doors and creates opportunities. No matter which forms of communication we have, I found it quite challenging to replace the in-person experience. I compared it with years when KubeCon was a virtual experience (due to COVID), where the event's content was great, but the return on investment for me was relatively low. For this last in-person event, being part of a company sponsoring the event, the personal return on investment was way higher than I expected.
Let's break it down. If you are a developer, architect, operations, security, or DevOps engineer, you should attend because:
High-quality technical sessions and project updates delivered by people using or working actively on these projects
Access to speakers and practitioners from all over the world
Access to companies using CNCF projects, their experiences, and the lessons learned.
An opportunity to grow your professional network
A chance to know your next employer
If you are a company providing services or products to solve Cloud-Native challenges, you will get the following:
The chance to associate your company's brand with the open-source project that the company is promoting or supporting
The best place to explain to people what your company is doing. If you are building a new product or service, this is the best place to test and validate your assumptions.
An opportunity to meet your customers/users, gather feedback, and possibly do user research
The End User CTO summit is an opportunity to meet other tech leaders and decision-makers. This year the group focus was on FinOps
For companies/organizations, I recommend finding out which Working Groups on the CNCF are closer to your organization and joining.  Providing feedback and joining groups like App Delivery TAG and Platforms Working Group makes sense if your company is in the Platform space.  For example, you can contribute to the ecosystem and understand how to position the tools you build or sell. Check the white paper created by these groups: https://tag-app-delivery.cncf.io/blog/tag-app-delivery-at-kubecon-eu-2023/  
If you are using Cloud Native tools, I recommend you submit a proposal for the next KubeCon. Strong user stories are becoming increasingly crucial for projects to grow and get better.
Sum up
It is all about the people. It is all about Open Source. While there are a lot of commercial opportunities in events like this, the CNCF is doing a fantastic job making sure that all the projects are represented and that the sessions accepted are relevant for the audience by having an amazing committee that makes an incredible effort to review and decide on all the submissions.
I am looking forward to KubeCon NA in Chicago and hope to keep meeting the fantastic people in the Cloud Native communities.