jBPM5 Community Training - Module #1: jBPM5 Introduction
Hi there, I'm publishing here what I promise in my previous post. I've already start receiving feedback and congratulations before posting the first module, that really motivates me to keep going and speed up the releases. You just need to remember that these slides are the first public version, so feedback is highly appreciated. All the material that I will posting here will be distributed under  the creative common license. Feel free to redistribute it!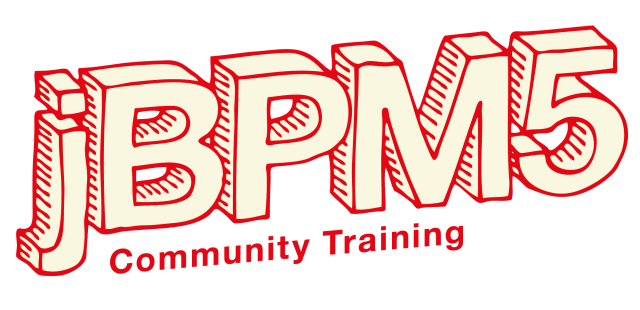 Module #1: jBPM5 Introduction
This module is about a quick preview about the main concepts, features and goals inside jBPM5. You can use this material to do an introduction to the project in your company and to spread the word about jBPM5.
The following topics are covered inside this module:
jBPM Project History
jBPM5 Overview
jBPM5 Goals
Classic BPMS vs jBPM5 architecture (Competitors)
BPMN2 Standard
jBPM5 features
Developing Applications with jBPM5
We have learned
SlidesEnjoy it!
[slideshare id=6739789&doc=jbpm5quickintroduction-110128193911-phpapp01]
Future revisions of this module will include:
Speaker notes for each slide
Video / Webinar
Hands on labs / Basic ExampleFeel free to suggest more material that helps you to understand the content of this module!
FeedbackYou can take a look at the "Contact Me" section for more information about this training course, suggestions, questions, feature requests, etc. Don't be shy, your feedback helps to improve the quality of the material and to discover the important topics that needs to be addresses to reduce the learning hype.
Special ThanksSpecial thanks to www.plugtree.com to support the jBPM5 community.
Special thanks to Alejandro "ivcoti" Ramirez for the jBPM5 Logo!
Special thanks to @diega for the friendly first review!