Continuous Delivery for Kubernetes & KubeCon
A couple of weeks ago I finally announced that I am writing a book titled "Continuous Delivery for Kubernetes" with Manning. I've been working in this project for a while now and the book finally reached the MEAP (Manning Early Access Program) stage which means that readers can have access to the chapters early draft to provide feedback and read new material as it is being written. Because I know that the Kubernetes community is passionate about these topics I wanted to share a special discount code (50% off) while we all enjoy KubeCon NA this week.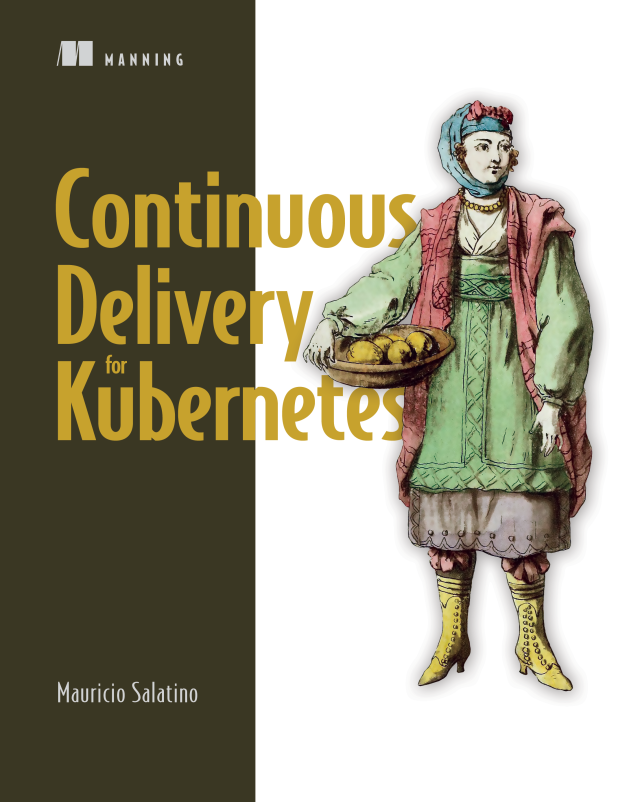 Related to the book and KubeCon,  a quick reminder that I am also doing a presentation this Friday 15th of October titled: Tools That I Wish Existed 3 Years Ago To Build a SaaS Offering and I will be live for the Q&A session at the end of my presentation.
In any case, if you want to reach out about the book or my session at KubeCon my DMs in Twitter are open: @salaboy.
Stay safe and enjoy virtual KubeCon if you cannot attend in-person or have an awesome time in LA!